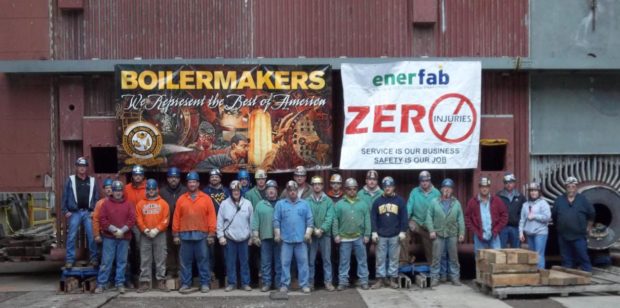 National Association of Construction Boilermaker Employers
NACBE was established in 1975.
NACBE's mission is to identify key issues that impact the success and vitality of the construction industry and collaborate with the International Brotherhood of Boilermakers, employers and other industry organizations with mutual interests to facilitate solutions that promote the highest standards of excellence, productivity, safety, and professionalism in the construction industry through the use of information, education, and positive, productive relationships between employers, labor, and industrial owners.
Together, NACBE's membership has provided the industry with the Common Arc Corporation to address industry cost effective welding needs and the NACBE Safety Index to measure its success in the elimination of workplace injuries. NACBE is committed to a tripartite approach to industry issues and works closely with committed industrial owners, labor unions and other like-minded employer associations in meeting the objective of an ever improving, efficient and safe construction and maintenance industry.